Protection against hurricanes
Protection against hurricanes
Wind and inclement weather such as hurricanes may damage the structures not only due to the strength of the wind, but also because of the elements thrown by the wind against the installation. By reinforcing the anchors and the different structural elements we have developed products that are class 5 wind resistant in accordance with EN 12424:2000.
Classification of wind load test according to EN 12424:2000
| | |
| --- | --- |
| Class | Wind load (Pa) |
| 0 | – |
| 1 | 300 |
| 2 | 450 |
| 3 | 700 |
| 4 | 1000 |
| 5 | > 1000 |
Protect your home or business against the force of nature
CBX Armoured Buildings manufactures extremely resistant products that are certified by standard EN 12424:2000. If your home or business is located in areas particularly susceptible to varying weather conditions, protect your architecture with the use of tested security elements that will support the force of nature.
Our maximum-security products comply with the most demanding European quality and guarantees and are certified by official certification agencies. They have been tested within the legal framework in force and under severe control measures. CBX complies with the maximum levels established by physical security regulations set forth by international institutions and our products have successfully passed all laboratory stress tests required by the European regulations in force. We use extremely resistant technological materials such as high-resistance strengthened aluminium alloys, as well as steel and ballistic materials that make our products unique, light and resistant.
Our high-security shutters have undergone rigorous physical testing against a wide range of professional methods of attack, including with the use of explosions or firearms and all our tests have adapted to the evolution of the methods of attack that, unfortunately, improve day by day due to criminal gangs.
Our aim is to offer maximum security solutions wherever it is necessary, providing the best materials and products with a unique design. That is why in our factories we combine an intense R+D+I with the most demanding tests, responding to the European regulations in force.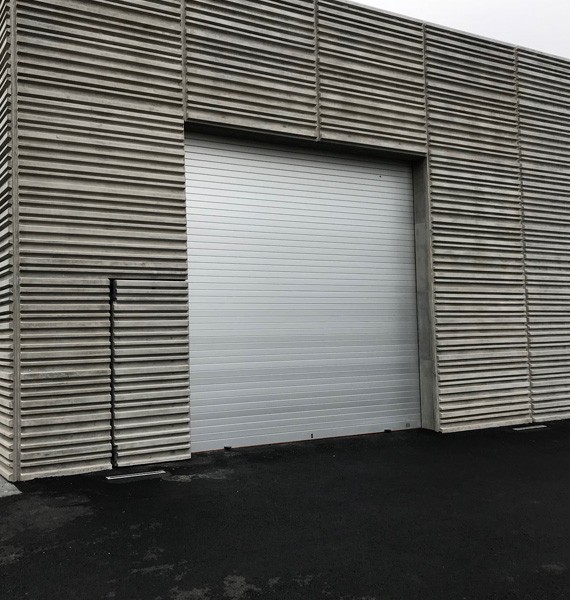 Protect yourself with our maximum security solutions
Protect yourself with our maximum security solutions