Burglary protection and thermal insulation
Burglary protection and thermal insulation
A burglary-resistant security shutter with thermal and acoustic insulation
The SECURBAIX THERMIC model guarantees a class 3 burglar proof protection (RC3) in compliance with European standard EN 1627:2011 and is designed for its use in any kind of construction requiring additional security as well as thermal and/or acoustic insulation.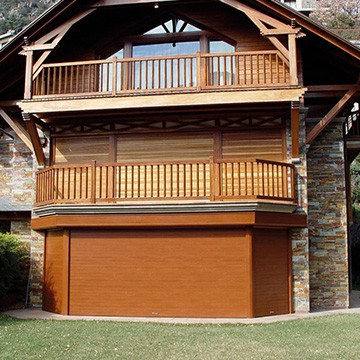 Our wide range of finishings allow multiple color options. Wood lacquering, RAL, anodized… there are endless possibilities.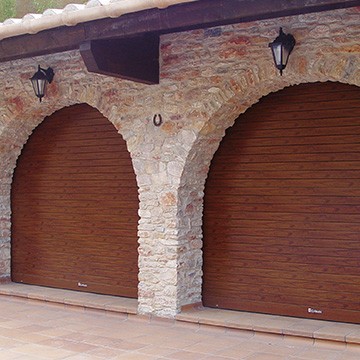 A shutter that is functional and elegant, as well as secure. In addition, it offers thermal insulation thanks to the special insulation material inside the slats.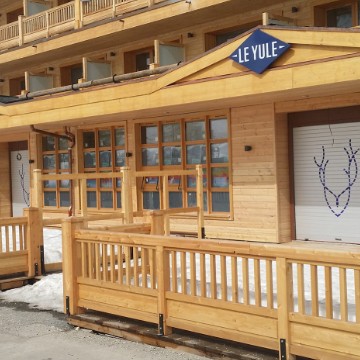 Includes an exclusive intelligent lock system (E-Key Memory) that prevents damage to the shutter in case of accidental opening when the lock is blocked.
FINISHINGS

Al RAL lacquering, Wood lacquering, high resistance anodized crystal silver.

GUIDES

Guide of 110x80x3mm width + Guide of 65x34x3mm and nylon for a minimum friction (no lubrication).

MEASURES / WEIGHT

7,000 mm x 5,000 mm (recommended width and height including guides). Weight 11.4 kg/m2 (approx.)

ENGINE / AXIS

0-4,000mm wide and 0-150 Kg – Reinforced axis of Ø 60mm, pulleys Ø 220mm with steel strappings and nylon protections. Single-phase central motor 220V and electrical brake – Max. recommended manoeuvres: 20 daily.

4,000-7,000mm wide and 150-350 Kg – Reinforced axis of Ø 76mm, pulleys Ø 240mm with Steel strappings and nylon protections. Single-phase central motor 220V and electrical brake – Max. recommended manoeuvres: 20 daily.

LOCK AND AUTOMATISMS

Automatic electronic equipment 220 V and low-voltage manoeuvre 12V

EXTERIOR OPENING

SECURITY K LOCK (front of guide) / SECURITY K MINI (side of guide) – Stainless steel, security lock, emergency unblocking handle in case of engine or electrical power failure. (Central engine). Digital membrane keyboard.

INTERIOR EMERGENCY SYSTEM

CONNEX V / CONNEX HOME SELECTORS. They incorporate digital buttons and an emergency stop button.

TOP PORTION

It is necessary and mandatory to manufacture a removable portion on the top of the shutter to allow access for maintenance. The portion must be 60 cm wide all along the door.

TOP ALUMINIUM BOX


Optional top aluminium box DUETPLUS, manufactured from extruded aluminium from the same material and colour as the door. Allows easy access to perform door maintenance.

WIND RESISTANCE

Class 2 (up to 98 km/h))

OPENING SPEED

0.2 m/s (approximately)

THERMAL VALUES

U= 5.20W / (m2 · K) – Rt = 0.19 (m2 · K) /W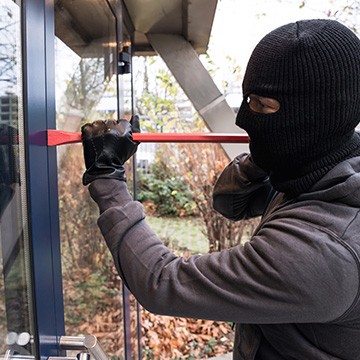 Burglary Resistance
The SECURBAIX THERMIC model ensures an RC3 protection against thefts thanks to its high resistance aluminium slats. Guaranteed protection against intrusion attempts.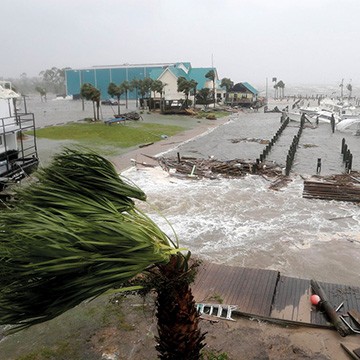 Hurricane Resistance
Strong winds may throw blunt objects that may damage the door or affect its functionality, this is why the SECURBAIX THERMIC door offers a level 2 wind resistance.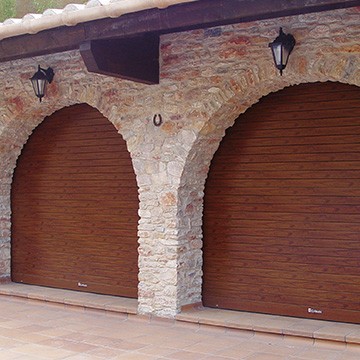 Thermal/acoustic insulation
Thanks to the thermal-acoustic insulation inside the slats, this door keeps the inside temperature. Specially indicated for those industries with controlled environments as well as for housings.
What is the anodized finishing?
Anodizing is a chemical process whereby the aluminium receives a superficial treatment that creates a thin layer of oxides through an electrolysis process. This process ensures, among other things, the protection of the material against natural external agents and guarantees a very good aesthetic finishing.
How can I know if the SECURBAIX THERMIC design fits my home or business?
Given the wide variety of available finishings we offer for a shutter, you will have no problem in deciding on the design that is perfect for you. However, if you have doubts regarding the suitability of the colour picked, do not hesitate to contact us and we will provide you a specific study of the same.
Are the steel doors safer than aluminium doors?
Not necessarily. There are many chemical and physical differences between these two metals. However, regarding security, the use of one material or the other does not compromise the safety of the element. Steel is more resistant to high temperatures and aluminium may deform more in the case of impacts. Both materials share many applications but, without a doubt, the factor defining the use of one or the other is the resulting weight. Ensure your security with certified elements.
Will I have problems to open and close my shutter if there is a power failure?
Whenever there is a power failure you can active the door manually after activating its unblocking system. You simply need to open the lock with the key and use the handle to pull the door up and down until the power is back. In addition, there are batteries that can be incorporated to the engine so that it keeps working in cases of power failure.
What is the test that is necessary for a door to obtain the burglar proof certification?
The tests that enable the certification of a door in compliance with regulation EN 1627:2011 can be of different nature and are implemented following the corresponding regulation for each type of test. Even though these tests vary greatly depending on the level of "burglar proof" trying to reach (RC), there are mainly 3:
Static test
Dynamic test
Test for manual theft attempts
My house has home automation, can I connect the shutter to my system?
Of course. Our systems integrate with existing home automation systems that you may have in your home or business. You can interconnect your SECURBAIX THERMIC without compromising your security.
Protect yourself with our maximum security solutions
Protect yourself with our maximum security solutions