Don't hide your business, combine visibility and protection
Don't hide your business, combine visibility and protection
Burglary-resistant security roll-up door with XL die-cuts
Designed to maximize brightness and transparency with maximum security against burglary, the SECURBAIX BL VISION XL is an elegant, functional and secure door, with class 4 burglary certification. Its die-cut slats are made from premium alloy extruded aluminum and the 400mm die-cut slat design adds visibility. Includes stainless steel side caps and integrated bearings on the side of the plinth, which provide smoother operation.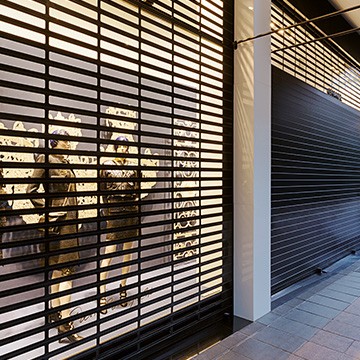 Specially appropriate for jewellery shops, banks, armouries, museums or art galleries.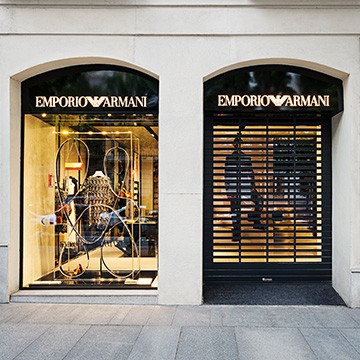 Includes security stoppers manufactured from a special resin. They do not rust or deteriorate.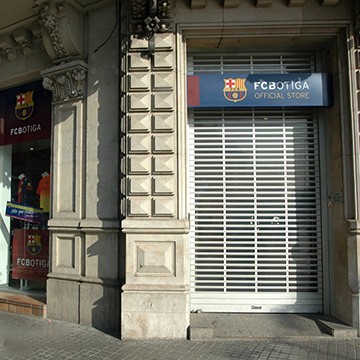 With our exclusive anti-crush intelligent system Radio Sens Connex.
PROFILES

High resistance extruded aluminium, 6063 T5 alloy (Al, Mg, Si, Titanium). Double wall profiles of 85x15x1,5mm with 400×55 mm milling.

FINISHINGS

RAL lacquering, Wood lacquering, high resistance anodized crystal silver.

GUIDES

Guide 110x80x3mm wide + Guide of 65x34x3mm and nylon for a minimum friction (no lubrication).

MEASURES / WEIGHT

7,000 mm x 5,000 mm (recommended width and height including guides). Weight 16,0 kg/m2 (approx.)

ENGINE / AXIS

0-4,000mm wide and 0-150 Kg – Reinforced axis of Ø 60mm, pulleys Ø 220mm with steel strappings and nylon protections. Single-phase central motor 220V and electrical brake – Max. recommended manoeuvres: 20 daily.

4,000-7,000mm wide and 150-350 Kg – Reinforced axis of Ø 76mm, pulleys Ø 240mm with Steel strappings and nylon protections. Single-phase central motor 220V and electrical brake – Max. recommended manoeuvres: 20 daily.

LOCK AND AUTOMATISMS

Automatic electronic equipment 220 V and low-voltage manoeuvre 12V.

EXTERIOR OPENING

SECURITY K LOCK (front of guide) / SECURITY K MINI (side of guide) – Stainless steel, security lock, emergency unblocking handle in case of engine or electrical power failure. (Central engine). Digital membrane keyboard.

INTERIOR EMERGENCY SYSTEM

CONNEX V / CONNEX HOME SELECTORS. They incorporate digital buttons and an emergency stop button.

TOP PORTION

It is necessary and mandatory to manufacture a removable portion on the top of the shutter to allow access for maintenance. The portion must be 60 cm wide all along the door.

TOP ALUMINIUM BOX

Optional top aluminium box DUETPLUS, manufactured from extruded aluminium from the same material and colour as the door. Allows easy access to perform door maintenance.

WIND RESISTANCE

Class 2 (98 km/h)

OPENING SPEED

0.2 m/s (approximately)

THERMAL VALUES

U= 5.34 W / (m2 · K) – Rt = 0.18 (m2 · K) /W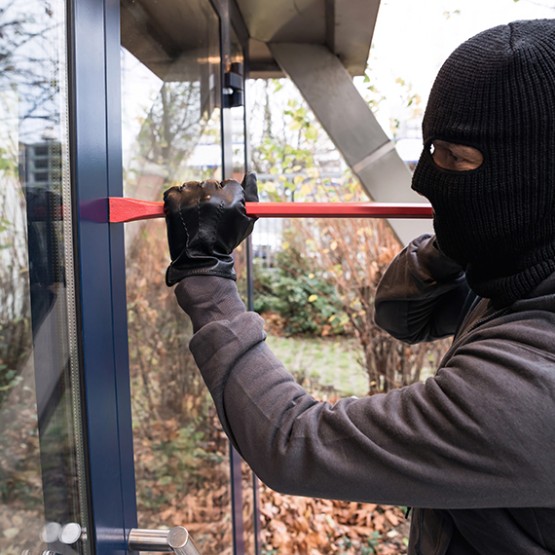 Burglary resistance
Although it may not be apparent due to its die-cut slats that allow the light to pass through, this door offers an RC4 burglar-proof protection.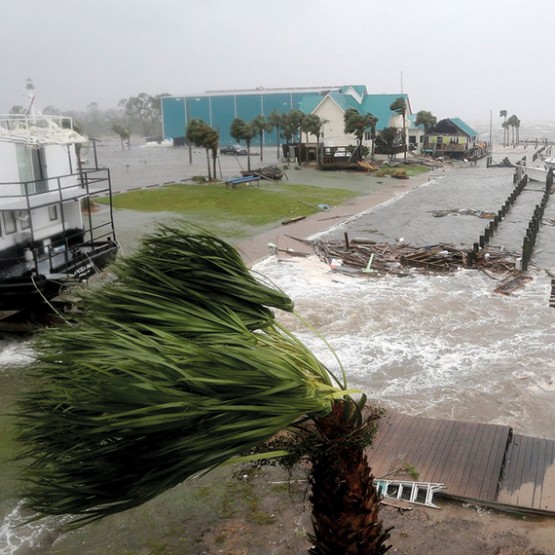 Hurricante resistance
Its slats resistant to the wind's force guarantee its performance and maintenance against strong winds, with all that implies.
Will my door still be secure even with die-cut of big dimensions?
Of course. The performance of a door with these characteristics does not limit the protection and security capacities it provides. SECURBAIX BL VISION XL is a high-security shutter for all types of spaces where there is a need to show the inside, bringing great luminosity but without compromising its security.
Can I combine a SECURBAIX door with my existing store window?
Yes, you can. However, each case can be different. Our self-supporting profiles enable the installation of any shutter model in almost any space. Nevertheless, each case should be studied by our experts to avoid problems during the installation and performance of the door.
What is a solid door?
Sometimes known as blind doors, the solid door blocks vision from the other side. There is no die-cut or glass through letting the light pass.
What is the fixed element of a door?
A fixed element is an unmovable element, that may be made of glass or aluminium, among other materials, and may be located in the outline of the door to provide additional enclosure.
What is extruded aluminium?
Extruded aluminium is the result of a process that creates aluminium bars or profiles through plastic deformation or extrusion presses. The process consists in moulding hot or cold metal through compression, making it pass through a matrix with a hole that has the dimensions of the product we wish to create.
Are the measures standard or can they be adapted to my project?
The dimensions of the CBX shutters are completely adaptable to your space, including those places with unevenness. Our experts can carry out the measurement of your space or door to be replaced and we will adapt to your case.
Protect yourself with our maximum security solutions
Protect yourself with our maximum security solutions