The only blast-proof shutter in the world
The only blast-proof shutter in the world
Security shutter that offers the maximum protection against bullets, thefts, blasts and Molotov cocktails
Our DIAMOND BL X-TREME BLAST model has been tested and can resist explosions of up to 20 kg of TNT situated 4 metres away, in accordance with its EXR5-NS classification (in compliance with regulation UNE-EN 13123-2:2004). It also provides an FB6-NS bulletproof protection (EN 1522), RC6 burglary resistance (EN 1628) and class 5 wind resistance in compliance with UNE-EN 12424:2000).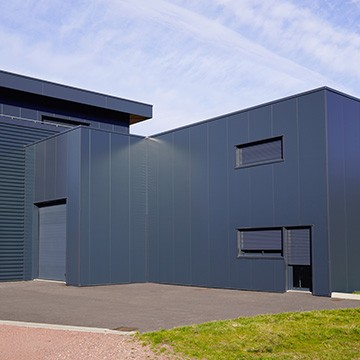 A powerful security tool certified to EN 1627 burglary resistance (RC6).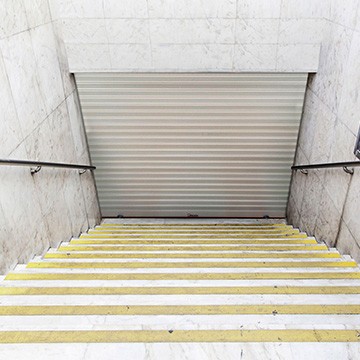 A model that offers class FB6-NS certification in compliance with standard EN 1522.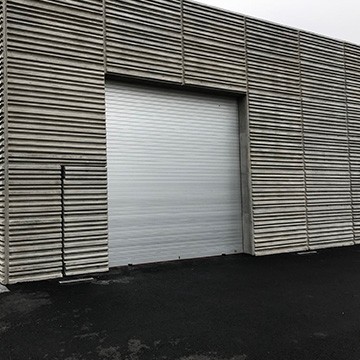 Total connectivity between systems. Our shutters allow a complete integration with other electronic devices.
| | |
| --- | --- |
| TISSUE | High resistance extruded aluminium reinforced with a special hardened alloy (Al, Titanium). Double-wall profiles of 100 x 30mm. |
| FINISHINGS | High resistance anodized "crystal silver". |
| SUPPORTING STRUCTURE AND GUIDES | Structure of 260 x 150 x 3 mm with guides of 80x 60 x 3 mm reinforced with nylon for a minimum friction (no lubrication). |
| MEASURES / WEIGHT | 7,000 mm x 5,500 mm (maximum height and width including guides) Mass 98,0 kg/m2 (approx.) |
| ENGINE / AXIS | Single-phase and three-phase electrical engines (tubular and pair) calculated for the specific dimensions of each project. Required electrical powers from 100 to 4,500 W (engine power). |
| LOCK AND AUTOMATISMS | Automatic electrical equipment 100 -127V / 220-240V / 380-400V / 480-600V (50/60 Hz) and low-tension manoeuvre 12V. |
| EXTERIOR OPENING SYSTEM | Security lock, emergency unblocking handle in case of engine or power failure. As optional element, central engine and membrane digital keyboard. |
| OPENING SPEED | 0.2 m/s (approximately) |
| THERMAL VALUES | U= 5.29W / (m2 · K) – Rt = 0.189 (m2 · K) /W |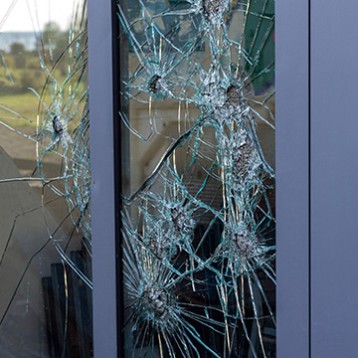 Bulletproof resistance
This model offers the maximum bulletproof protection, an FB6-NS level in compliance with regulation UNE-EN 1522:1999.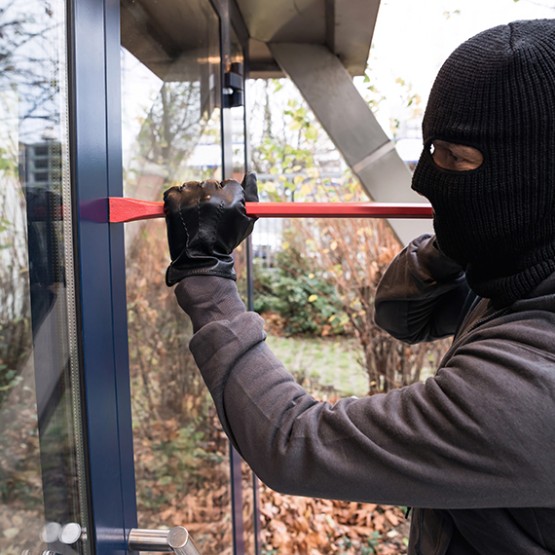 Burglary resistance
This door's burglary resistance is guaranteed. It offers an RC6 level protection in compliance with regulation UNE-EN 1627:2011.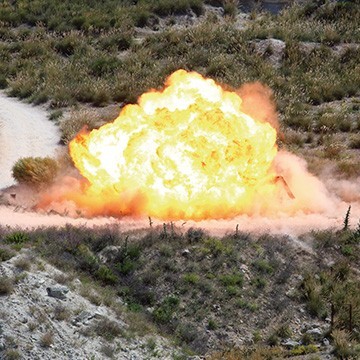 Explosion resistance
This security door is EXR5-NS classified against explosions outdoors and terrorism. It supports short-distance explosions without breaking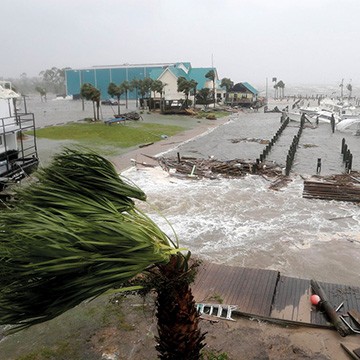 Hurricane resistance
Like all the models of the DIAMOND series, this door offers a class 5 wind protection.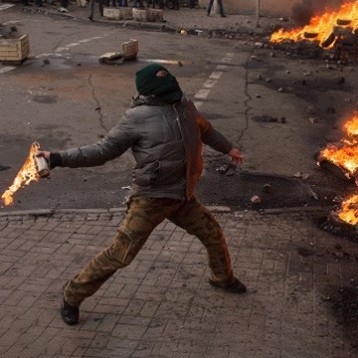 Molotov cocktail resistance
In addition to all the previously mentioned protections, all DIAMOND models offer a Molotov cocktail protection.
Ram-raid resistance
One of the most frequent methods of intrusion is the use of the force of a moving vehicle. All our DIAMOND shutters are manufactured to support ram-raid attacks.
How much does a security shutter cost?
The question is difficult to answer because the final price depends on multiple factors: model, optional elements, characteristics… Contact our specialists and based on your needs and on the measures of the area where you need the door to be installed, they will provide you a quote with no commitment with all the necessary elements and options to meet your needs.
How do I choose the most adequate door for me?
The most important thing when acquiring a high-security door is to identify a quality provider that offers certified products. This will provide the security and peace of mind needed. Based on this point, there are a series of elements that can help us decide what door to buy and to whom, such as the after-sale service, the door's warranty and the materials.
How can the doors resist Molotov cocktails?
All Diamond BL X-Treme doors include a special anti-Molotov cocktail treatment. This treatment avoids the impregnation of the door's slats with the flammable mix of this well-known home-made explosive.
What is the warranty of the CBX doors?
Our doors offer a 2-year manufacturing warranty and, when installed by our experts, also a 2-year installation warranty. Remember that such warranty is always subject to the correct maintenance of the door. It is therefore fundamental to follow the instructions provided to this effect by the expert.
What is burglar proof?
This term applied to a door's resistance refers to its capacity to resist manual attacks whereby professionals with knowledge in the use of tools attack the door to reach inside, without caring about the damage to the door. In other words, burglar proof resistance is the resistance to a physical attack with violence.
How do I choose the level of security?
In order to decide the level of security that is most convenient for us, you should know about the kind of resistance provided for in the regulations and, bearing this in mind, we can decide what protective measure is the most adequate for our door.
Regulation EN 1627 regulates burglar proof protection and is divided into a classification from the lowest (RC1) to the highest (RC6) resistance. Given the first two levels are conceived for occasional burglars that hardly use any tool to try to force the door, the ideal is to look for a door with a minimum resistance of RC3 level. The maximum level recognized by the regulation (RC6) indicates the door's resistance to violent opening threats committed by experimented criminals using powerful tools such as an impact hammer or a shredder.
On the other hand, regulation EN 1522-1523 regulates a door's bulletproof resistance. If you have more demanding needs and require the door to be not only burglar proof but also bulletproof, you should know the classification established by this regulation (from FB1 to FB7 according to the calibre).
Protect yourself with our maximum security solutions
Protect yourself with our maximum security solutions