Burglar-proof and wind-resistant shutter
Burglar-proof and wind-resistant shutter
Burglar-proof and wind-resistant shutter
The SECURBAIX model provides a class 3 protection (RC3) against theft attempts, thus guaranteeing a high security against robberies and intrusions. This model is ideal for constructions where an additional security is required. Its design, functional and safe, includes our E-Key Memory System and its wide range of finishings allow a complete customization depending on the specific needs of each project.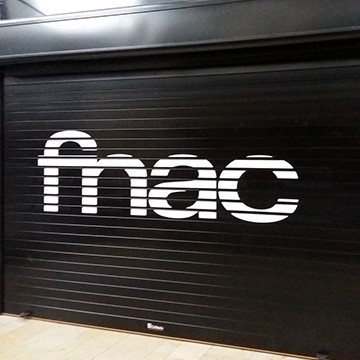 A shutter with an elegant design and, at the same time, functional and very secure.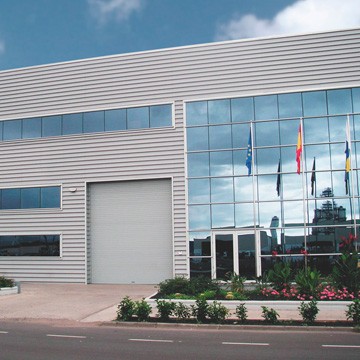 Class RC3 certified in compliance with standard EN 1627 regarding burglary resistance.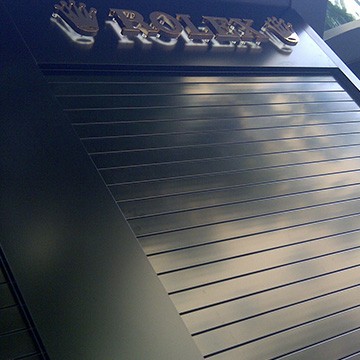 Upper shaft reinforced in galvanized steel with steel pulleys, bearings and nylon protections.
PROFILES

High resistance extruded aluminium, 6063 T5 alloy (Al, Mg, Si, Titanium). Double wall profiles of 85x15x1.5mm.

FINISHINGS

RAL lacquering, Wood lacquering, High resistance anodized crystal silver.

GUIDES

Guide 110x80x3mm wide + Guide of 65x34x3mm and nylon for a minimum friction (no lubrication).

MEASURES / WEIGHT

7,000 mm x 5,000 mm (recommended width and height including guides). Weight 10.8 kg/m2 (approx.)

ENGINE / AXIS

0-4,000mm wide and 0-150 Kg – Reinforced axis of Ø 60mm, pulleys Ø 220mm with steel strappings and nylon protections. Single-phase central motor 220V and electrical brake – Max. recommended manoeuvres: 20 daily.

4,000-7,000mm wide and 150-350 Kg – Reinforced axis of Ø 76mm, pulleys Ø 240mm with Steel strappings and nylon protections. Single-phase central motor 220V and electrical brake – Max. recommended manoeuvres: 20 daily.

LOCK AND AUTOMATISMS

Automatic electronic equipment 220 V and low-voltage manoeuvre 12V

EXTERIOR OPENING

SECURITY K LOCK (front of guide) / SECURITY K MINI (side of guide) – Stainless steel, security lock, emergency unblocking handle in case of engine or electrical power failure. (Central engine). Digital membrane keyboard.

INTERIOR EMERGENCY SYSTEM

CONNEX V / CONNEX HOME SELECTORS. They incorporate digital buttons and an emergency stop button.

TOP ALUMINIUM BOX

Optional top aluminium box DUETPLUS, manufactured from extruded aluminium from the same material and colour as the door. Allows easy access to perform door maintenance.

WIND RESISTANCE

Class 2 (98 km/h)

OPENING SPEED

0.2 m/s (approximately)

THERMAL VALUES

U= 5.45 W / m2 · K – Rt = 0.18 m2 · K /W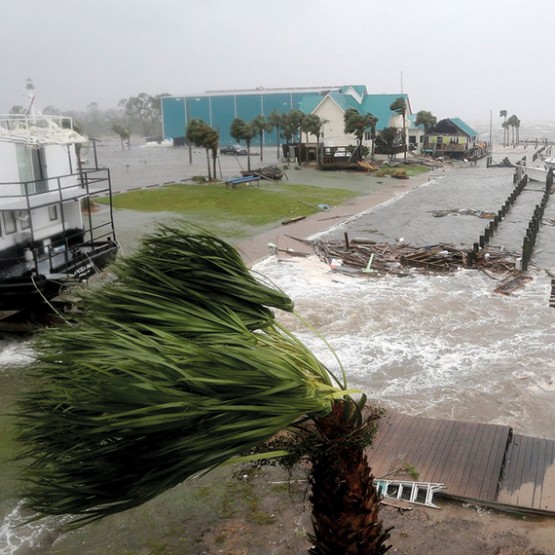 Wind resistance
A door's security is also measured by its resistance against weather conditions, this is why there is a specific standard that regulates wind resistance: EN 12424:2000. It sets forth a classification from 0 to 5 depending on the wind charge (the maximum class supports charges of more than 1,000 Pa). Our Securbaix shutter is certified to class 2 wind resistance.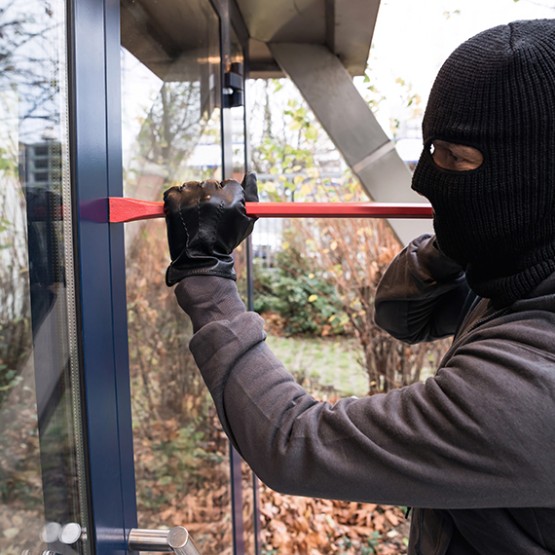 Burglary resistance
Commonly known as robbery, this protection refers to the violent break-in. Burglar proof protection is regulated in Europe by standard EN-1627. This regulation sets forth a series of levels of protection (from RC1 to RC6). The Securbaix model is certified to RC3 burglar-proof protection.
Why is it necessary to maintain a door?
According to the UNE 13241/1 standard, it is necessary to carry out annual maintenance on automatic doors. This maintenance will serve to extend the useful life of the door. There are certain parts that need to be lubricated or oiled regularly for the door to work properly. This can prevent breakdowns or future accidents. If you want us to take care of the maintenance, ask us for a quote without commitment. We can take care of the maintenance of your CBX door or any type of door after an assessment.
Why is a CBX door more expensive?
Although observing the final price it seems more expensive, breaking down each detail the result is different. The materials we use in our doors are better than those generally used in the industry. In addition, we use motors from the best brands worldwide and the installation is carried out directly by the factory through our own installers, not freelancers. The finishes of CBX products are superior to those currently on the market. From our monocoque panel to our aluminum alloy (duralumin) or the same stainless steel plugs that we use, instead of the typical plastic ones that the competition uses and often result in costly breakdowns.
Can I buy a door without having it installed by you?
Yes. We always recommend, however, to benefit from the expertise of our installers, but if you wish to install it yourself or through your preferred installer, it is also possible. In those cases, you must pick up the door in our premises or send a transporter.
Do you perform masonry or electrical works?
No. Like the old saying says: "let the cobbler stick to his last". We are experts in what we do and we believe that kind of work should be performed by experts of the sector. If you do not know any, we can recommend you the ones we usually work with.
Why is CBX better than the competition?
One of the main differences between our doors and those of our competitors is the quality of our materials, the unique design and the versatility of our finishings. Moreover, we have our own technical service (directly from the warehouse) and we are the direct manufacturers, therefor you are directly buying to the warehouse. In addition, we have 50 years of experience in the sector and we offer the best after-sales service.
What is the door made of?
Our shutter's slats are manufactured from an alloy called duralumin (contains aluminium, titanium, silicon and magnesium). This makes the doors lighter and more resistant.
Protect yourself with our maximum security solutions
Protect yourself with our maximum security solutions