Thermal and acoustic security in full color
Thermal and acoustic security in full color
Doors, windows and fixed elements made of aluminium with thermal bridge break
System of hinged windows and fixed elements with 60 mm of frame depth, equipped with insulating material that offers a remarkable thermal and acoustic comfort, as well as security. The High-Baix RPT joinery systems offer an RC2 burglary resistance (EN 1627) and a class 5 wind resistance (EN 12210).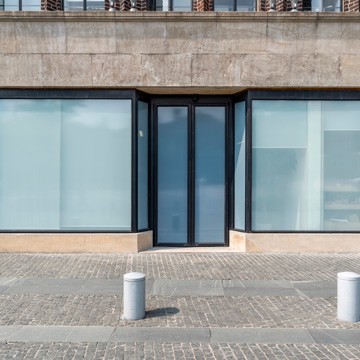 Customizable
The High-Baix RPT series allow full customization. The wide range of finishings we provide may apply both to the inside and the outside of the profile, as well as on the sides. RAL chart, anodized, wood… endless possibilities.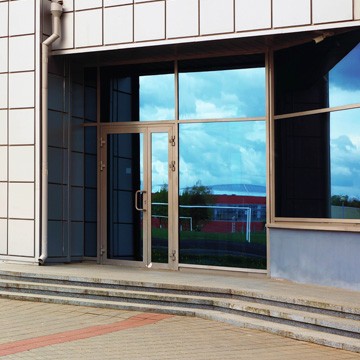 Energy savings
The insulating capacity of the High-Baix RPT systems allows you to save energy inside the infrastructure.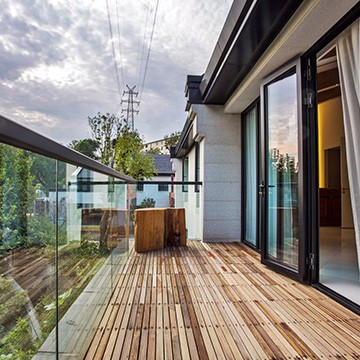 Maximum insulation
The High-Baix RPT series differs in its thermal behaviour. The thermal bridge break system avoids the loss of temperature inside the house or building, keeping it thermally insulated from the outside.
MAX. BLADE DIMENTIONS*

Width: 1,500 mm | Height: 2,600 mm

MAX. BLADE WEIGHT*

Up to 160 kg

GLAZING

Min. 5 mm | Max. 46 mm

TRANSMITTANCE

Uw ≥ 1.0 (W/m2K)

ACOUSTIC INSULATION

Rw up to 48 dB

AIR PERMEABILITY

Class 4 – – In compliance with EN 12207

WATERTIGHTNESS
C

lass E1350 – – In compliance with EN 12208

WIND RESISTANCE
C

lass C5 – – In compliance with EN 12210
*Dimensions and weight may vary according to typology.
Is my door/window flame retardant?
To know if a door (or window) is fire resistant (and, therefore, fire retardant), it should be certified. For glass, this certification is made of a letter (E, EI, EW) followed by a number, that represents the time (in minutes) that the element can resist the flames.
What is the fixed element in a door?
In metallic joinery, a fixed element refers to the glass or solid panel situated on either side or right above the door. It is an aluminium joinery object destined to cover spaces or holes around the door, as well as to bring luminosity to the inside, aesthetic, etc.
What is bumping?
Bumping is a door-opening technique that consists in introducing a key with a sizing that is inferior to the one corresponding to the cylinder and then gently "bumping" it so that the pins activate and the doors opens in a clean way.
Can I combine my security joinery with a door closer mechanism?
Of course. Whether due to the needs of your project or for convenience, CBX offers a wide range of accessories for the joinery series. From door closer mechanisms to access controls, electronic locks, security locks, etc.
What is the thermal bridge break?
The thermal bridge break (TBB) is a way of ensuring the interior thermal insulation. We prevent this using double glazing in windows, since the glass is a terrible conductor and the outside temperature does not reach the inside. However, aluminium is a good conductor, therefore when temperatures are very low outside and they reach the inside, condensation drops can appear on the profile. To avoid the transmittance of temperature, we place material (a poor conductor) between the inside and outside aluminium. The most used system for this break in aluminium closing are polyamide wires reinforced with fiberglass. In addition, this system allow energy saving since we can keep the interior temperature without the need of AC or heating.
Can CBX manufacture a double certified security door?
Of course. We study each project and adapt to your needs. We manufacture certified single and double doors.
Protect yourself with our maximum security solutions
Protect yourself with our maximum security solutions