Maximum perimeter security for your property or business
Maximum perimeter security for your property or business
Twice the security, twice the peace of mind
Perimeter security refers to a group of elements linked to the control of the physical access of people to certain premises, as well as the detection and prevention of intrusions.
There are multiple elements that guarantee perimeter security: bollards, fences, blocks… All these elements create an exterior protection ring that works as a first barrier against intrusion or attack attempts.
Our 50 years in the sector make us a European reference. All orders are carefully prepared in the Spanish headquarters and delivered to any part of the world. Our expert team of installers have experience in all types of projects all around the globe. Let us study your particular case and provide you the best solution to your security needs.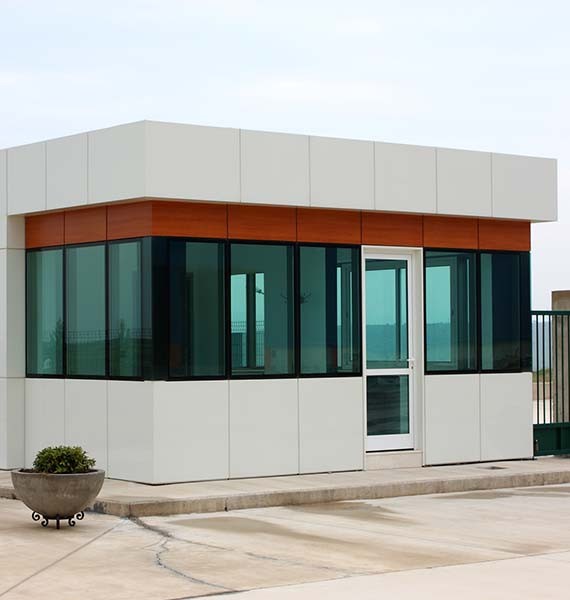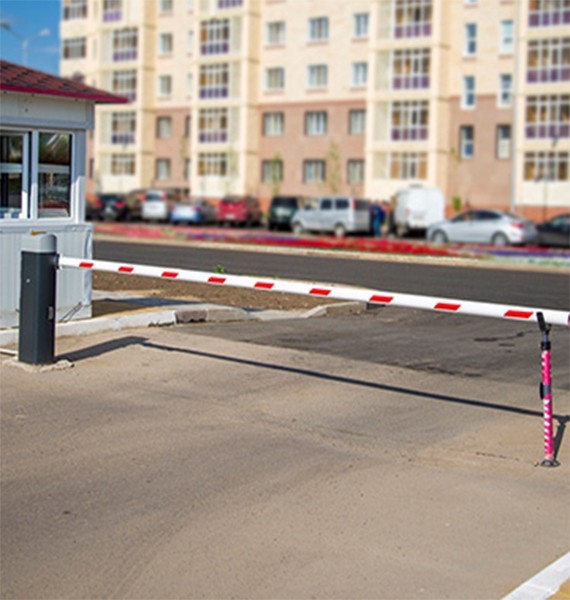 Hinged or sliding, our fences offer extra protection to ensure the entry control in those places that are especially sensitive and require extra security. We provide different control systems like protection photocells, ultrasound sensors or vehicle detectors.
Each project requires different elements and as an option, the fence can include light flashes or audible alarms. Depending on your security needs, you can choose between the different models and customize them with different additional elements. Let our experts help you and allow us to offer you the best solution to guarantee the maximum security of your premises.
Road blockers are security systems installed before an entry, at ground level, with the aim of preventing the entry of unauthorized vehicles. They work through hydraulic drive and are tested to support the impact of a heavy vehicle travelling at high speed. It is an extremely effective security system that benefits of a simple installation and their durability is guaranteed.
Like with the other products, we offer a wide range of options that adapt to the circumstances and needs of each project. We customize our blockers and modules to adapt them to the different road thicknesses.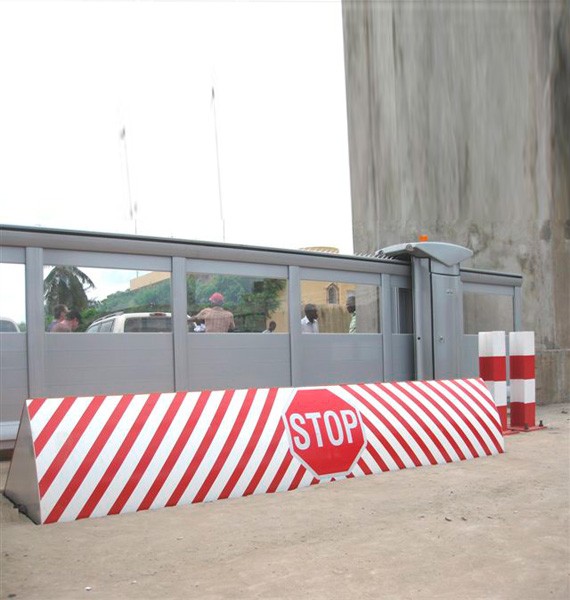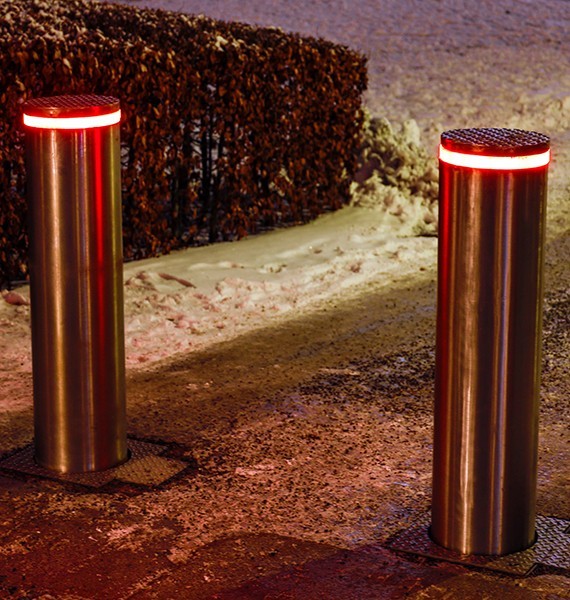 Their objective is to restrict access to urban or pedestrian areas and guarantee the anti-terrorist security in embassies, ministries, banks, etc. It is the perfect solution for those places where extra security is needed and that, given their vulnerability, may be subject to terrorist or criminal acts.
Their unique design enables these elements to support the impact of a vehicle without deforming their system and performance, and preventing the vehicle from trespassing an armoured area. In addition, another advantage is the facility of installation, making them compatible with any other security system and hidden when the project requires it.
The combination of doors, windows and fixed elements, together with perimeter security systems such as automatic bollards, increase the area's security to maximum levels.
What is a perimeter security system made of?
There are two types of perimeter security system: open (requires environmental conditions to detect intrusions) and closed (only manipulated from control parameters). There are multiple elements that may form part of a perimeter security system: concertinas, bollards, sensor cables, etc.
What is perimeter security?
Perimeter security is the integration of both systems and elements, whether electronic or mechanic, destined to protect the desired perimeter or environment from potential external attacks.
Our perimeter security systems are made up of bollards, fences, anti-vehicle barriers, etc.
What do I need to install a perimeter security system?
The physical space available for such system is a fundamental requisite. According to the space and the physical conditions of the environment you can decide between the different element options.
Can all CBX products combine?
Yes. Our wide range of high-security products is absolutely combinable. We adapt to your project needs and offer the complete integration of the security elements you require.
Where is perimeter security recommended?
These ultra-secure systems are usually installed in military bases, airports and frontiers, although it is more and more usual to have them installed in private centres and corporate offices. In addition, there are certain perimeter security elements that are also recommended for homes, such as infrared barriers.
What is the most effective system, bollards or blockers?
Both systems protect the passing of any type of unauthorized vehicles inside a premise, whether situated in the entrance of the premises or protecting a shop to avoid ram raids. However, depending on the characteristics of the area, as well as on the element we are seeking to protect, you may install one or the other.
Protect yourself with our maximum security solutions
Protect yourself with our maximum security solutions