Maximum security for your home or business
Maximum security for your home or business
Security shutter that offers the maximum protection against bullets, thefts, hurricanes, blasts, fires and Molotov cocktails
The DIAMOND BL X-TREME MAX model is our most powerful and complete version within the DIAMOND series, including the certifications to the most demanding European regulations. It has the capacity to resist powerful electrical cutting tools, explosions of up to 20kg of TNT 4 metres away, heavy munition such as the AK47, fires for up to 60 minutes, winds of more than 300 km/h and 20 Molotov cocktail impacts.
Without a doubt, it is the safest, most powerful and unsurmountable door for any location requiring maximum security, such as embassies, panic rooms or military installations.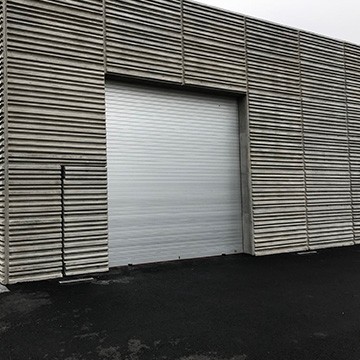 The world's only blast-proof shutter (EXR5 in compliance with EN 13123).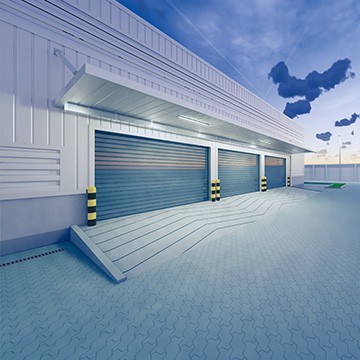 A unique and excluive model that offers the maximum protection against most attack methods.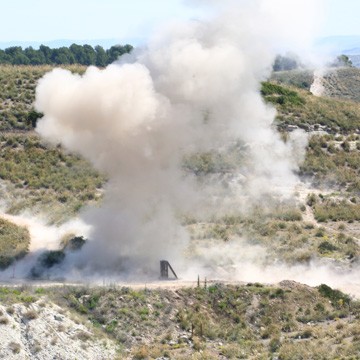 A shutter manufactured from extruded aluminium, elegant and bulletproof, burglar-resistant, fire-resistant or molotov cocktail-resistant.
| | |
| --- | --- |
| FINISHINGS  | High resistance anodized "crystal silver". |
| SUPPORTING STRUCTURE AND GUIDES | Structure of 260 x 150 X 3 mm with guides of 80x60X3 mm reinforced with nylon for a minimum friction (no lubrication). |
| MEASURES / WEIGHT | 7,000 mm x 5,500 mm (recommended width and height including guides). Mass 98.5 kg/m2 (approx.) |
| ENGINE / AXIS | Single-phase and three phase electrical engines (tubular and pair) calculated for the specific dimensions of each project. Required electrical powers from 100 to 4,500 W (engine power). |
| LOCK AND AUTOMATISMS | Automatic electronic equipment 100 -127V / 220-240V / 380-400V / 480-600V (50/60 Hz) and low voltage manoeuvre 12V. |
| OPENING SPEED | 0.2 m/s (approximately) |
| THERMAL VALUES | U= 5.29W / (m2 · K) – Rt = 0.189 (m2 · K) /W |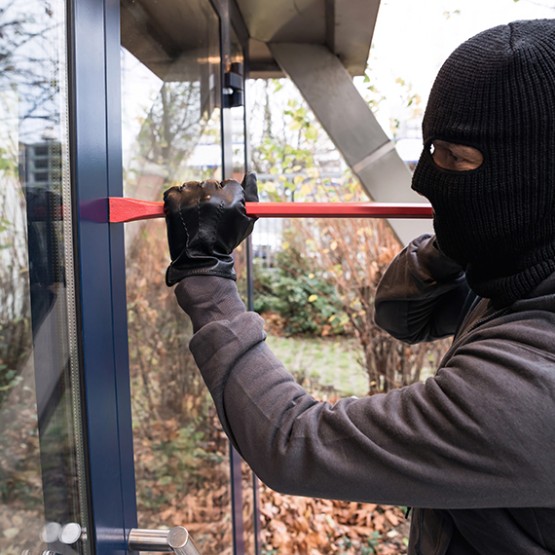 Burglary resistance
This security door offers the maximum burglar proof protection (RC6) in compliance with regulation EN 1627:2011.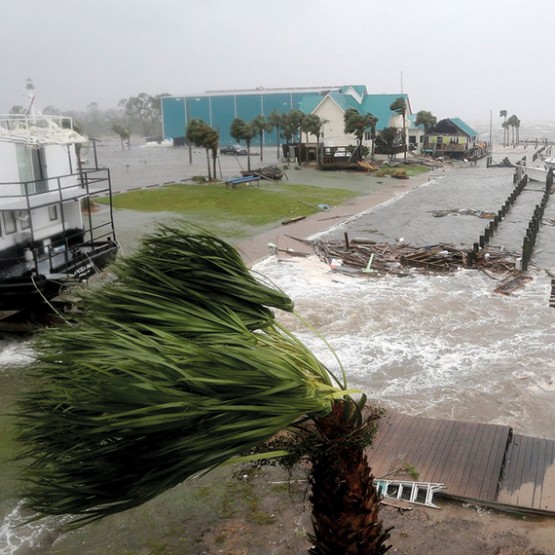 Bulletproof resistance
In compliance with the European regulation EN 1522:1999 regarding bulletproof protection, the BL X-TREME MAX model offers the maximum protection (FB6-NS) in the market.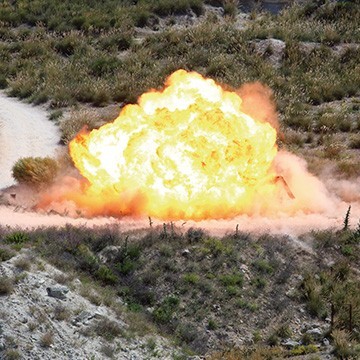 Blast resistance
In addition, this superior security model offers an EXR5-NS level of protection against explosions in compliance with regulation EN 13124-2:2004. It is the only shutter in the world with these protection levels.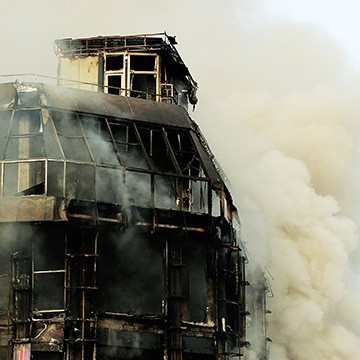 Fire resistance
E60 level protection against fire in compliance with regulation EN 13501-2.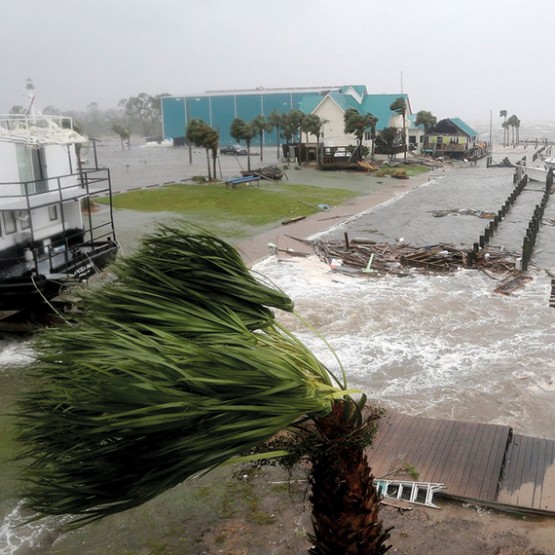 Hurricane resistance
Class 5 hurricane protection.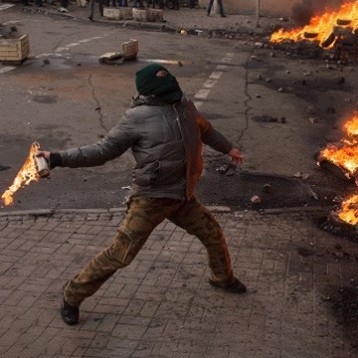 Molotov cocktail resistance
All the DIAMOND models are certified against Molotov cocktails.
What are the materials used in an armoured door?
Our high-security shutters are manufactured with double-wall extruded aluminium profiles with a special alloy made up of a compound of aluminium, titanium, magnesium and silicon. In addition, its structure and guides are reinforced and protected, mainly to resist impacts and environmental harshness. The technology and knowledge developed by CBX allow us to establish ourselves as an international reference in these types of security elements.
Are CBX's certifications valid in my country?
CBX's certified products follow European directives that are the most demanding at the global level. However, each country may provide for a specific national regulation or accept another country's regulation. The European Union regulation is one of the most demanding, followed by the regulation in the United States.
To know the specificities of your particular case, we advise you to contact our technical team directly so that they can provide you all the necessary information.
What warranty do the doors have?
The door has a 2-year warranty. In addition, if the door has been installed by us, the installation also has a two-year warranty, as long as the instructions given regarding maintenance have been followed.
Are the doors noisy in movement?
The major culprit when it comes to noisy doors is the engine. Our doors include ultra-silent engines (the quietest in the market) so that you don't have to worry about disturbing your neighbours every time you activate the door.
Do I need a permit to armour a building?
Not necessarily. The owner, promoter, architect, security manager or infrastructures director; as well as the people responsible for the physical security of the building are in charge of choosing the protection (whatever the type) that the building might require. In the case of armoured building, it is not necessary since this is done through the installation of security enclosures in the area.
Protect yourself with our maximum security solutions
Protect yourself with our maximum security solutions