Design and security for your home or business
Design and security for your home or business
Security doors, windows and fixed elements made of aluminium
The High-Baix security joinery is made up of doors, windows and fixed elements and creates a European channel system with glazing capacity of up to 31 mm. The thickness of its profiles and the manufacturing characteristics confers this series an exceptional rigidity and durability without compromising design. Both for the inside and the outside, the versatility of the High-Baix series is the main quality of this joinery model.
Great quality finishings
The High-Baix joinery series made of aluminium includes finishings and qualities worthy of wearing our seal. The wide lacquering possibilities make it the most versatile series for the use in buildings and industries.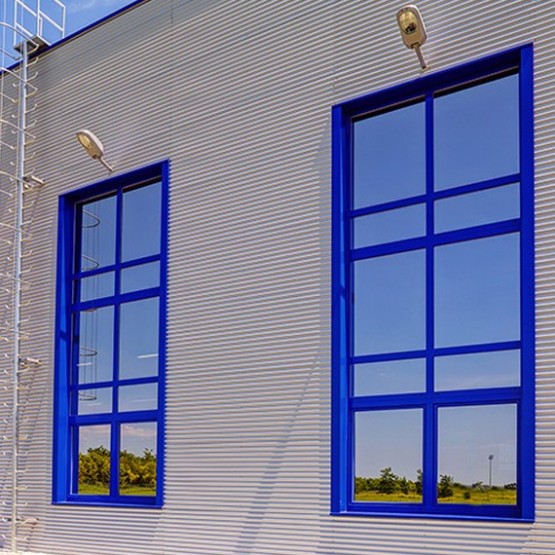 Protection against wind
C5 certification in compliance with European regulation EN 12210 regarding wind resistance for doors and windows, the High-Baix series has powerful technical characteristics that make it the perfect joinery series for most environments.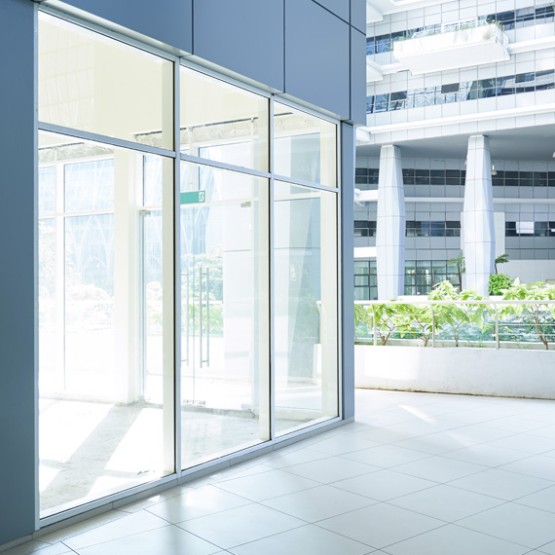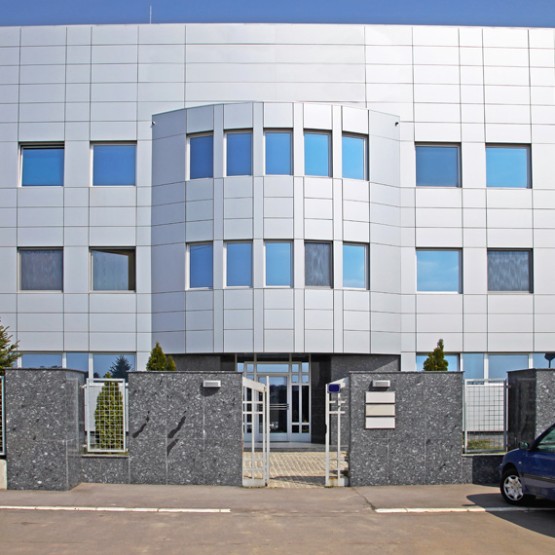 | | |
| --- | --- |
| MAX. BLADE DIMENTIONS* | Width: 1,500 mm | Height: 2,400 mm |
| MAX. BLADE WEIGHT* | Up to 120 kg |
| GLAZING | Min. 3 mm | Max. 31 mm |
| TRANSMITTANCE | Uw ≥ 1.8 (W/m2K) |
| ACOUSTIC INSULATION | Rw up to 39 dB |
| AIR PERMEABILITY | Class 4 – In compliance with EN 12207 |
| WATERTIGHTNESS | Class 9A – In compliance with EN 12208 |
| WIND RESISTANCE | Class C5 – In compliance with EN 12210 |
*Dimensions and weight may vary according to typology.
Could I replace my current joinery for a security joinery?
Yes. Joinery elements are easily replaceable. If you think your security has been compromised with your current joinery, you can change the windows, doors and other construction elements of your home or premises.
How do I know the level of security I need?
Each place is different. The country's situation, the people and goods needing protection, the location of the area, local regulations… everything plays an important role when determining the degree of security needed and the desired security elements.
A building may require different elements of a given degree of security (whether certified or not), combined with high-security elements. This is why the best option is to contact our team of experts so that they can provide you a customized study of the area you wish to secure and advice you on the elements you may need, as well as on the required level of security.
Aluminium or PVC joinery?
Aluminium is one of the most abundant elements in the planet, therefore its use translates into sustainability. In addition, the material may be recycled indefinitely without ever losing its properties. Aluminium is very resistant without becoming a heavy material, hence another advantage. The material is completely flexible, an important advantage when talking about design. It has a long lifetime given it can support ultraviolet radiation and humidity. It does not rust, wear or deform. It guarantees thermal and acoustic insulation therefore, whichever way you look at it, aluminium is the answer.
Does the High-Baix series offer burglar proof security?
The range or products in the High-Baix joinery series is characterized by its versatility and installation possibilities (both indoors and outdoors), as well as by its capacity to adapt to the specific needs of the project. However, this product is not certified against manual attack. If you are looking for certified joinery, you may be interested in the Ultra-Baix and FR X-TREM series.
What is the warranty of the CBX joinery?
Our joinery offers a 2-year manufacturing warranty and, when the elements are installed by our experts, a 2-year installation warranty. Remember that the warranty is subject to the correct maintenance of the element, therefore it is fundamental to follow the specialist's instructions.
Can I combine different CBX products?
Sure! We are integrators of physical security and almost all of the products in our catalogue are combinable between them. In an effort to always adapt to your security needs and those of your home or premises we have created a complete range of products that combine perfectly with the highest quality. 
Protect yourself with our maximum security solutions
Protect yourself with our maximum security solutions