WELCOME TO CBX
The world's leading manufacturer and installer of certified security shutters
Our high-quality products have been installed in projects worldwide, providing unbeatable security and peace of mind to our customers.
CONTACT US
Experience peace of mind with our durable and reliable security shutters.

Burglary Resistant
EN 1627



Explosion resistant
EN 13123

Hurricane resistant
EN 12424
Innovation and excellence: Staying ahead of the competition
Our certified security shutters undergo rigorous testing to guarantee the highest level of protection against a wide range of threats. Our shutters excel in burglary resistance (EN 1627), bulletproof strength (EN 1522), fire resistance (EN 1634), hurricane resilience (EN 12424), and stand as the world's sole EXR5 blast-proof certified shutter (EN 13123).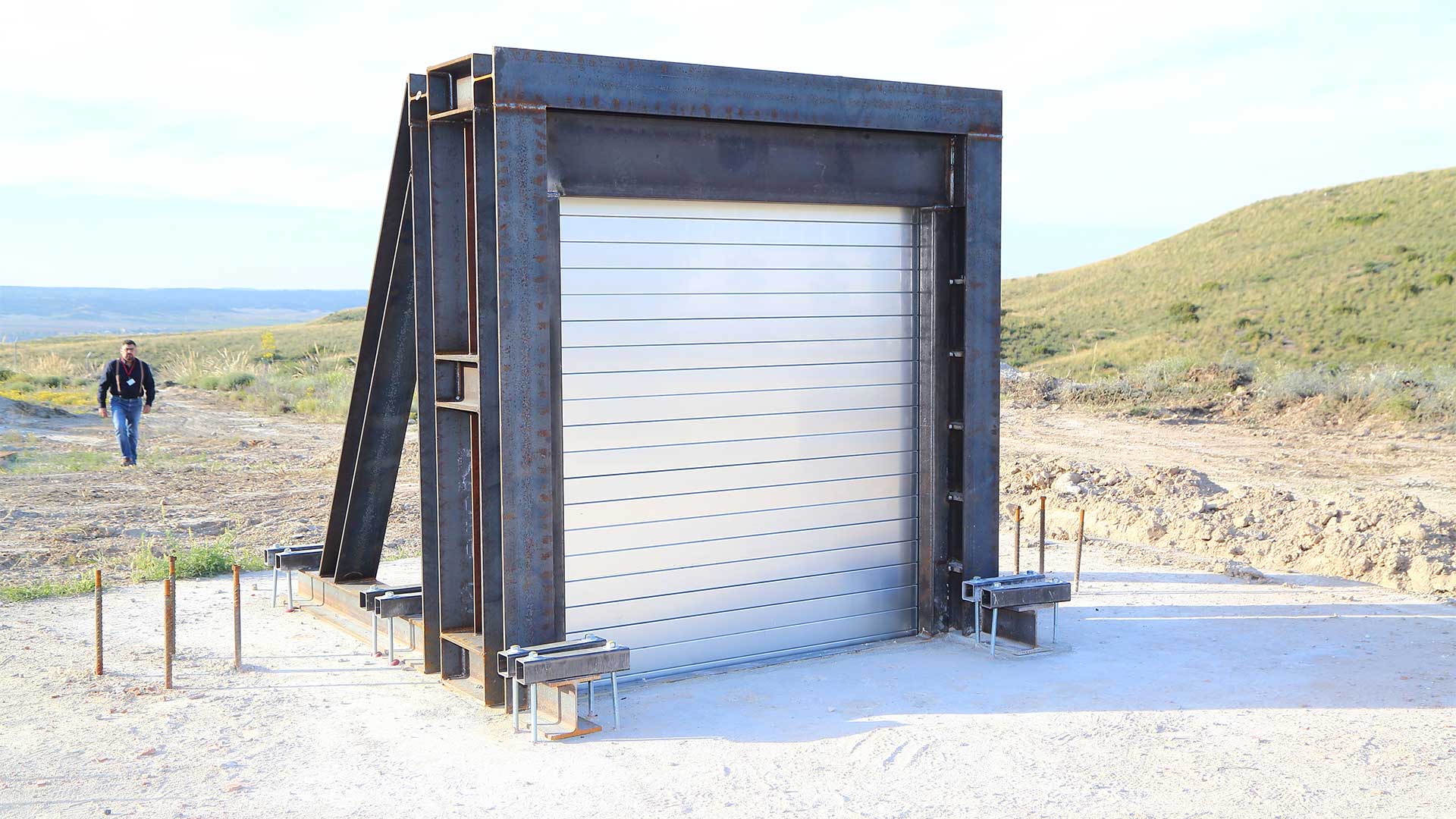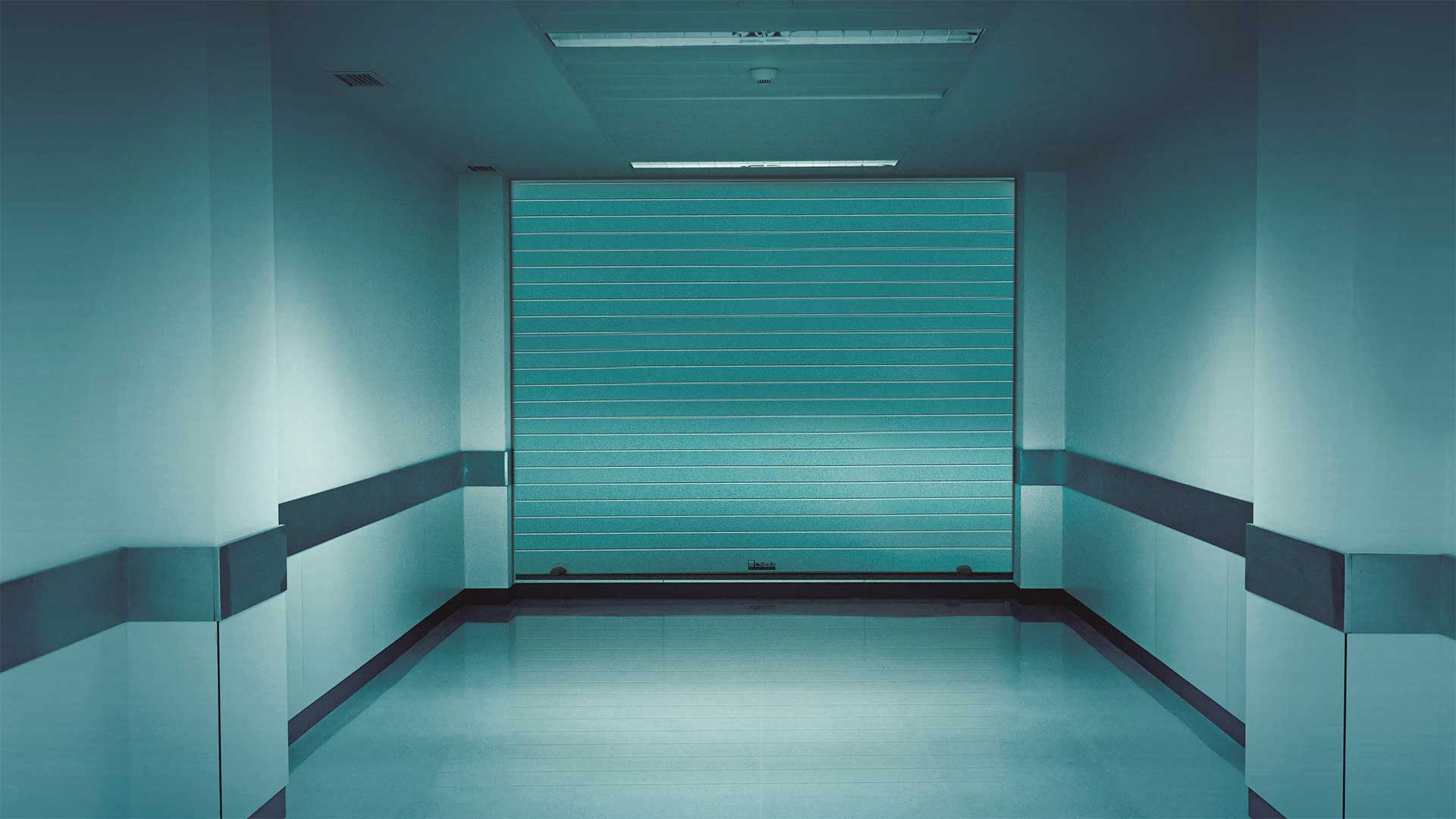 Boasting five decades of industry expertise, we have forged a renowned legacy of delivering unparalleled quality and service. Our steadfast dedication to innovation and excellence has positioned us as leaders in the field, earning the unwavering trust of customers worldwide.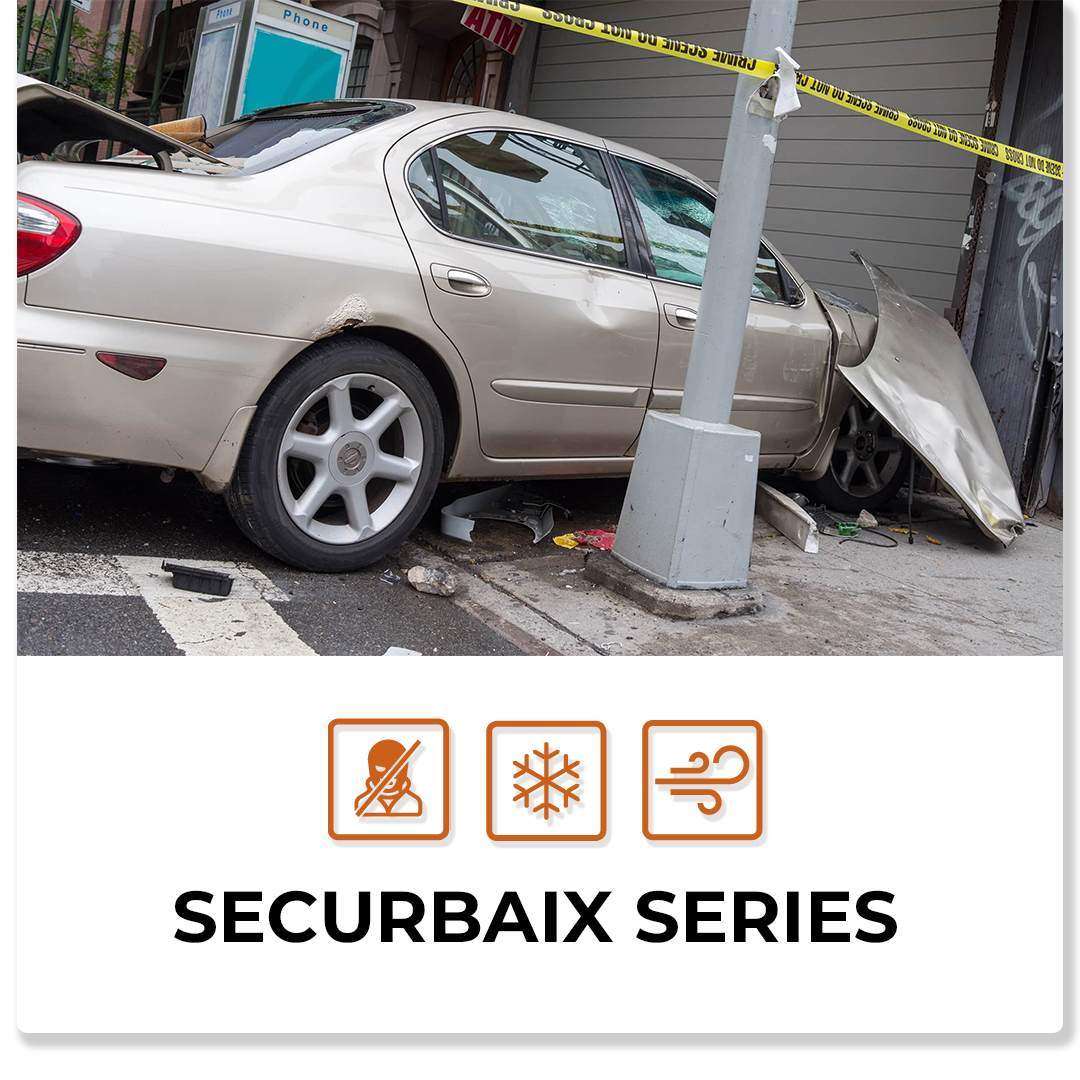 Stylish Shutters with High Security Features
CBX Security's Securbaix Series offers a perfect combination of style and security, with shutters that are up to RC4 burglary resistance in compliance with standard EN 1627. These shutters come with blind slats or die-cut designs to enhance their elegance and make them a perfect fit for your home or business.
The Securbaix Series shutters are easy to operate and provide excellent protection against theft, vandalism, and other forms of unwanted intrusion. The series includes our thermic model, conceived to keep any interior warm and protected.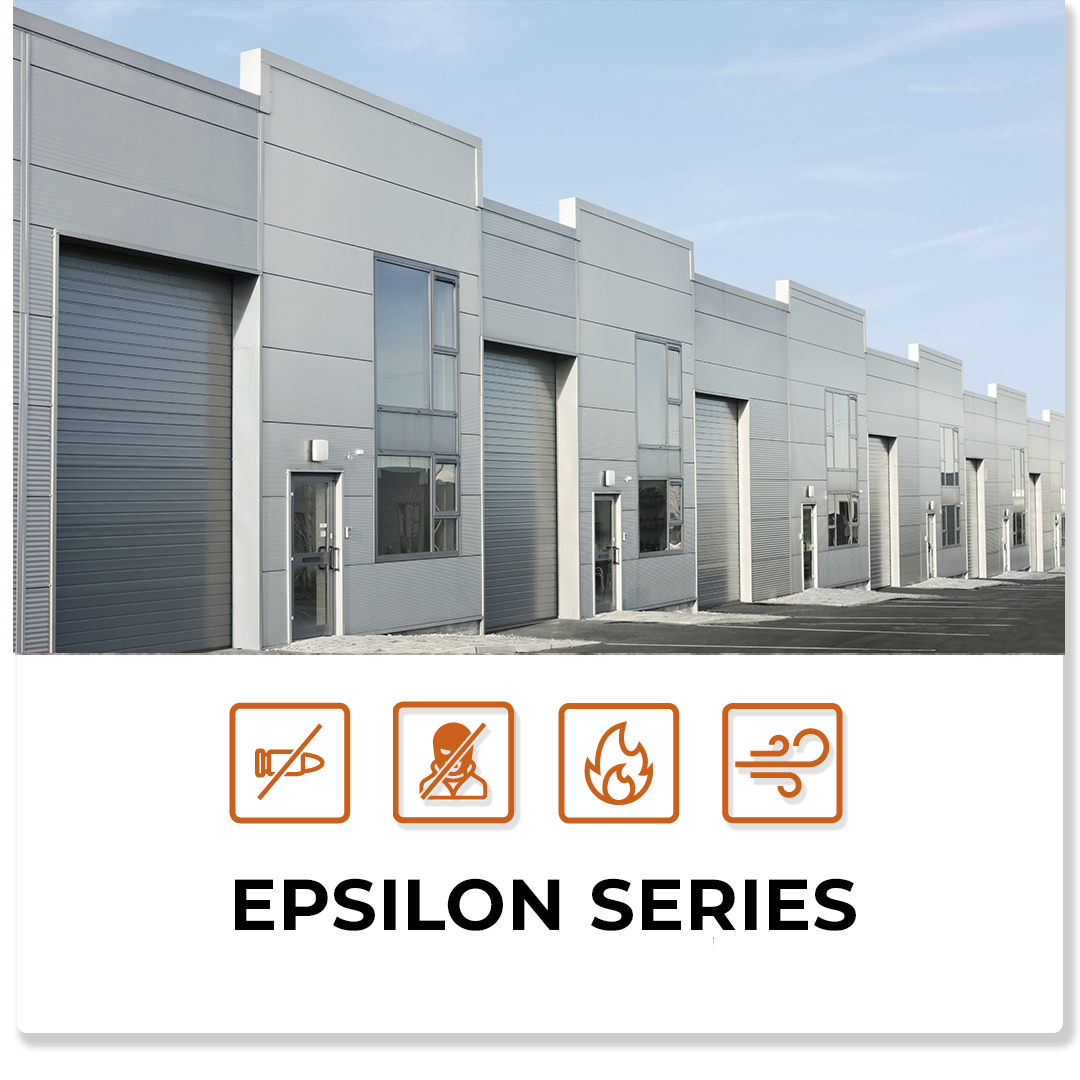 Strong and Secure Steel Shutters
The Epsilon stands as our steel fire champion, with the capability to withstand fires for durations ranging from 30 to 240 minutes.
The Epsilon Shutter can reach up to RC3 EN 1627, FB1 EN 1522, and E240 EN 1634 standards, depending on the model. Ideally designed for industrial premises were large opening dimensions are required, allowing the access of large vehicles or machinery. These shutters can perfectly adapt to other locations requiring high security and protection, such as banks, government buildings, and other high-risk areas.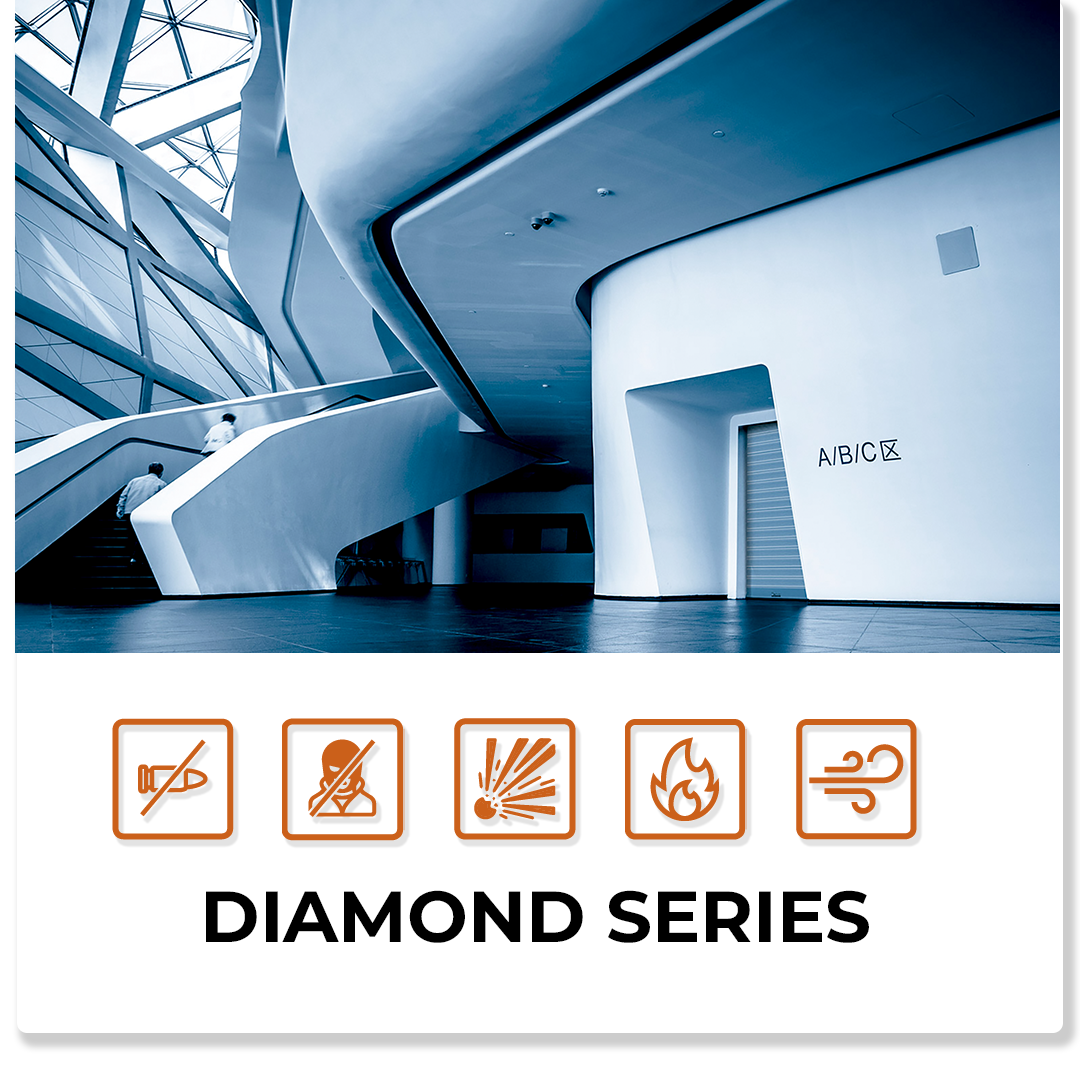 Unmatched Security with Maximum Protection
For individuals seeking the utmost security, CBX Security proudly presents the Diamond Series. Shutters meticulously engineered to achieve the highest security standards, encompassing RC6 EN 1627, FB6-NS EN 1522 (resistant to threats like the AK47), EXR5 13123, E60 1634, and Class 5 EN 12424.
Incorporating the world's exclusive blast-proof shutter certified to withstand up to 20kg of TNT, our Diamond Series ensures maximum security against forced entry, ballistic assaults, and explosive threats. Built to endure harsh conditions, it offers robust, reliable security for any location.
Applications for all sectors
International Organizations
Fill out the form to request more information and a member of our team will be in touch shortly to discuss your needs and provide a quote.